Under the High Patronage of the Republic of Turkey, Ministry of Transport, Maritime Affairs and Communications
Lets Meet Where
the Two Continents Meet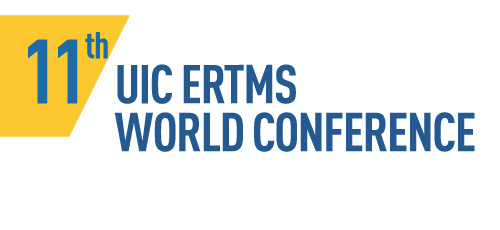 www.ertms-conference2014.com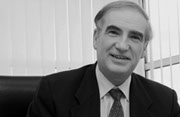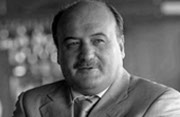 Mr. Jean-Pierre Loubinoux
Director-General, UIC
Mr. Süleyman Karaman
Director-General TCDD,
Chairman of UIC Middle-East
Mr. Marcel Verslype
Executive Director,
European Railway Agency ERA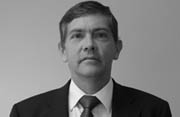 Mr. Philippe Citroën
General Director,
European Rail Industries UNIFE,
Mr. Libor Lochman
Executive Director, CER
Mr. Luc Lallemand
CEO, Infrabel,
EIM Vice Chairman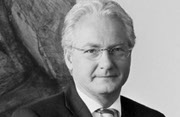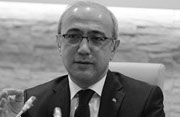 Mr. Kari Kapsch
CEO, Kapsch CarrierCom,
GSM-R Industry Group
Mr. Lütfi Elvan
Minister of Transport,
Maritime Affairs and
Communications of Turkey
- Enhance your brand and product visibility
- Promote your products or services
- Present your innovations
- Generate new business lease
* Users' requirements
* State of the art – target situation
* Suppliers' Experience
* Reducing costs-return of experience and future perspectives
* Implementation strategies
* Technological progress of ERTMS
The UIC ERTMS...
Conference 2014 will host a professional Trade Show.
The Trade Show offers you the opportunity to:
Trade Show floor offering you high visibility to
a targeted audience. Limited space!
Make sure to book your space!
For more information and bookings
11th UIC ERTMS World Conference is the perfect way to reach your target group and business relations with your message, by making use of one of the sponsorship packages.



For more information and an overview of the
Sponsorship Packages


































Ms. Gizem GÜLER
Exhibition Sales Executive
Accomodation & Transfer Support

Ms. Barbara MOUCHEL
Coordinator
ERTMS Conference 2014
INTERNATIONAL UNION OF RAILWAYS
16 rue Jean Rey - F-75015 Paris
Tel: +33 (0)1 44 49 22 95
E-mail: mouchel@uic.org

UIC ERTMS World Conference and Trade Exhibition is an international event entirely dedicated to ERTMS and both its components ETCS for train control and GSM-R for radio-communications, has become a worldwide reference for all decision-makers and railway professionals involved in the development of rail systems across the world.